Child theme's have become a mainstay in WordPress design and for good reason. The concept can be a bit confusing for newer designers and thankfully the community has created several plugins to help you stay the course. If you are looking to tweak images and text within a WordPress theme, a child theme is likely overkill. However, if you are looking to customize the front end and the functionality, a child theme is definitely in your future.
So what is a child theme? A child inherits its styling and functionality from another theme – its parent. When you use a child theme, you can modify and add or remove functionality of the parent theme without directly making changes to it. Basically, the parent theme stays intact, while all of the changes are taking place within the child theme.
So, let's set up your first child theme. You can long hand this process, however for the sake of brevity, we are going to employ the use of a handy little plugin called "One-Click Child Theme." I've used droves of plugins that create child themes and I must say that "One-Click Child Theme" is the most user-friendly and easy to use plugin on the market.
Your first steps is to ensure that you have the WordPress theme you plan to use installed and activated. To confirm this, navigate to Appearance -> Themes to view which theme is active. Once you have confirmed this, you're all set to install "One-Click Child Theme."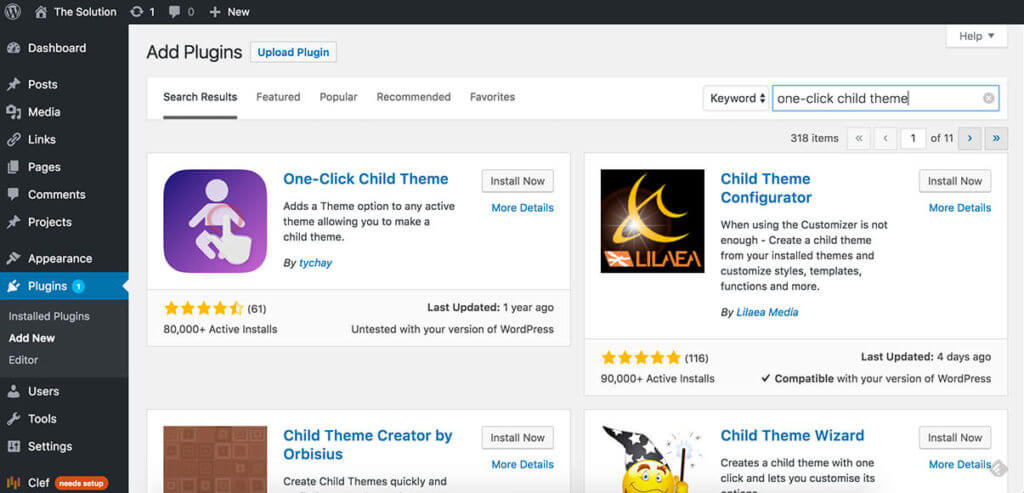 Head over to plugins and click add new. Once you are on the screen that showcases all of your marketplace options, search for "One-Click Child Theme." Make sure install AND activate the plugin. So many folks have spent hours beating their heads against their keyboard, only to discover they didn't activate the little bugger.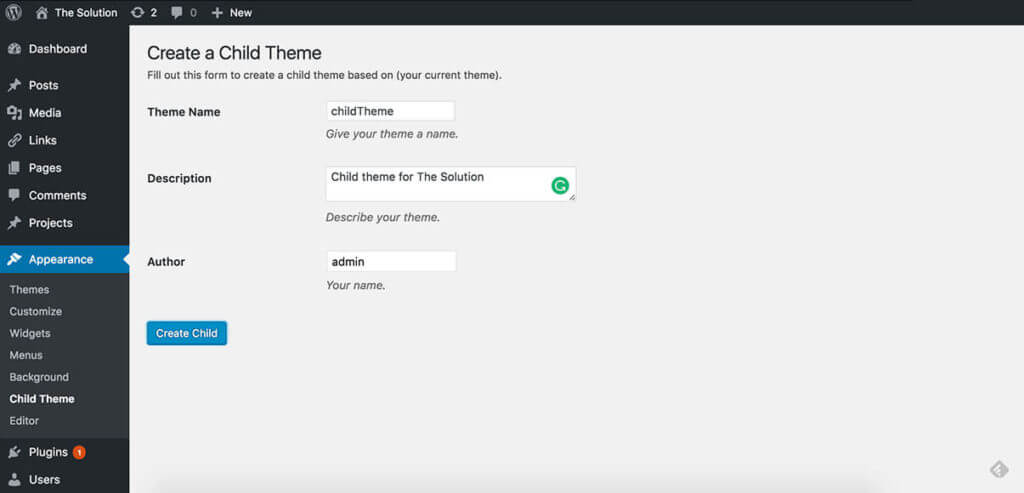 Once activated, head over to Appearance -> Child Theme. From this screen you will be able tonnage the child theme, add any notes that you and your team will need to be aware of, and complete the setup. To complete the setup, click the "Create Child" button and you now have your very own child theme. You can now make modifications to your heart's content and not worry about losing your work during an update.