Templates
Image templates are what WordPress has been missing! Have you ever had a client add an image to a site that was WAY too big, broke the layout, and then blame it on you? Or add a vertical image to a content slider and wonder why it's so distorted? Clients want to be able to update images themselves. Designers don't want to waste their time fixing what their clients break.Wordpress image editor templates are your solution.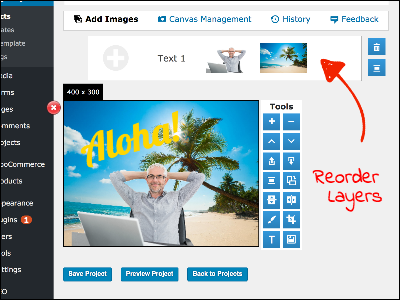 Layers
Yes layers – like in Photoshop! Move layers up and down using tools or drag the thumbnails in the order you want them. Make a photo collage, add a logo to a t-shirt, add your pic to a beach background and pretend you're there… With the WordPress image editor, the options are endless.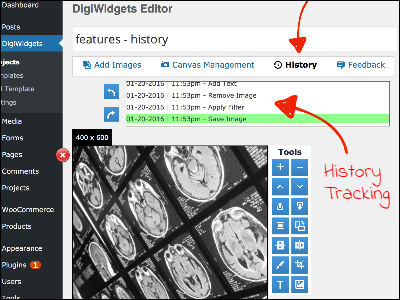 History
Ever wanted to 'undo' all the way to the beginning of a project? With Digiwidgets WordPress image editor, you can! Our 'History' tab tracks and time-stamps every edit over the life of a project (even beyond your last save), so you can undo to your heart's content!
This is spot on for my clients. My clients are able to edit photos on the back end of WordPress without messing up our entire build, formatting, and design. I look forward to future developments from this company. Thank you!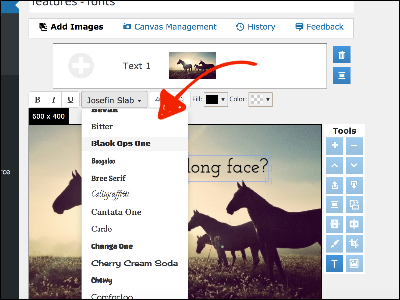 Google Fonts
Sick of using the gold standard web-safe fonts offered on every other image-editor? Digiwidgets integrates with Google fonts for a vast assortment of awesome fonts that will thrill your right brain.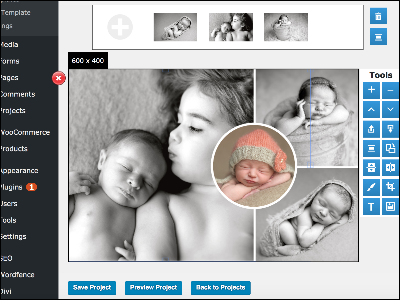 Cropping
Cropping. Pretty boring feature, right? How about circle crop? Little better, eh? How about cropping multiple images within the same canvas? Now we're talkin'. Easily create photo collages that perfectly fill your header space or blog post. Delicious.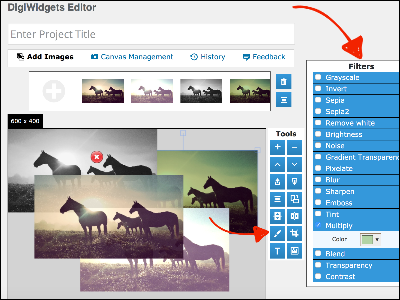 Filters
Filters galore! From grayscale and sepia to brightness and contrast. From sharpen or blur to multiply and transparency. Even a 'remove white background' filter! Now that's the coolest thing since… that history feature we just talked about.
All of the above images were made using Digiwidgets!
level up your wordpress game
If you've ever wished you had a Photo editor inside your WordPress dashboard, you've met your match. DigiWidgets can make your life much easier! Whether you're looking to hack your workflow or make the client handoff an easier process, the plugin is for you. Click the button below to snag up your copy of DigiWidgets now.